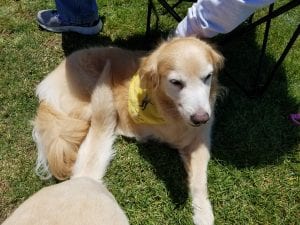 Shelby's sporting her original bandana, she's so cute don't matter what she wears.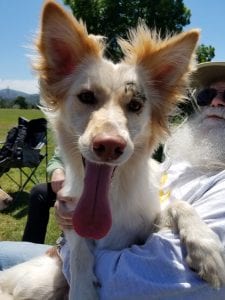 Rosy' had so much fun she got a black eye!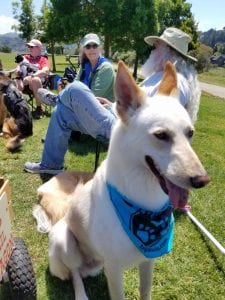 Dusty Dog keeping an eye out for anyone with treats.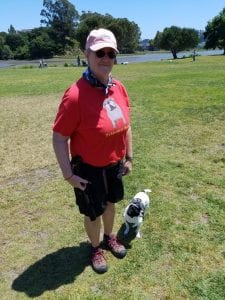 Karen and Elly hanging out.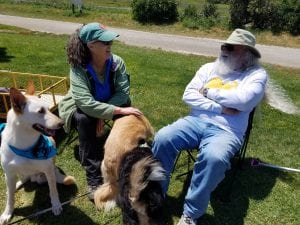 Catching up with everyone.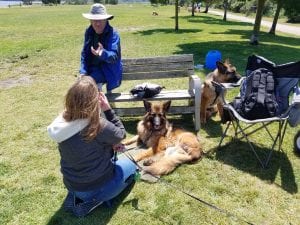 Happy Hannah with mom and Ralph.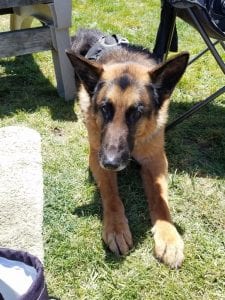 Some of the Oaktown crew.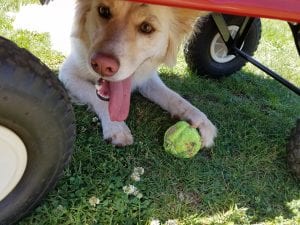 Break time or don't mess with my ball!
It's always nice to hang out with old friends, really good to see everyone. Wow, looking at photo's from the last 9 years or so it's plain to see none of us has aged a day.!
We would have stayed longer but we had gale force winds blowing in from the coast.
Great day with great folks and dogs, life is good!